What is a Licensed Insolvency Trustee?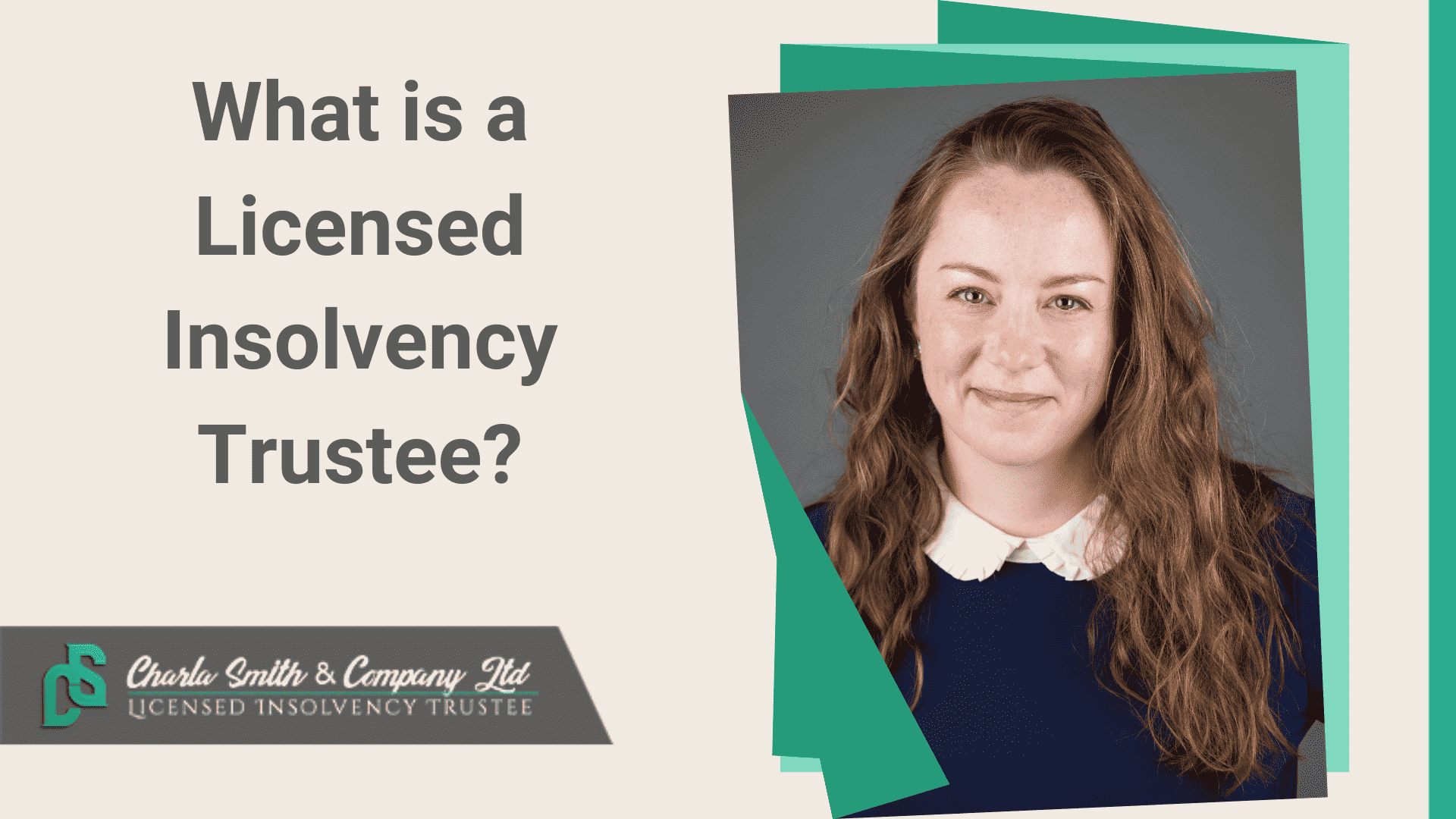 You may have heard the term Licensed Insolvency Trustee and wondered what it means. I am a Licensed Insolvency Trustee, so let me explain.
Licensed Insolvency Trustee (or "LIT") is the formal designation for a professional who has been certified to provide services under the Bankruptcy and Insolvency Act. We used to be called a "Trustee in Bankruptcy", but the name was changed in recent years to reflect the fact that we provide services that go way beyond bankruptcy.
Only LITs are licensed to provide certain legal insolvency filing options for those with debt, such as Consumer Proposals (or Division I Proposals), bankruptcy, receivership, and plans under the CCAA (Companies Creditors Arrangement Act).
These insolvency options are important because they allow debt to be legally discharged, all at once, despite not necessarily being paid in full (when you can't afford to pay it all). They also include a "stay of proceedings" which is like a legal time-out, stopping creditors from taking legal or other actions to collect their debt.
That said, an insolvency filing is not always required or the best option. LITs are knowledgeable about a range of options for dealing with debt and therefore are a reliable and informed source for providing individuals and companies in debt with advice on options other than those we are licensed to provide.
Who are Licensed Insolvency Trustees?
The Canadian government extends an LIT license to individuals who have proven to be:
Of good character and reputation
Financially solvent
Educated in the rules and regulations contained in the Bankruptcy and Insolvency Act and capable of applying that knowledge to various situations. This is determined by passing a rigorous set of exams, including an in-person examination by a board made up of senior insolvency professionals and a government representative
Most LITs, like myself, are also Chartered Insolvency and Restructuring Professionals (CIRPs), which means we are members of an association of professionals who have completed the education requirements to become an LIT. Our professional association, CAIRP, also provides continuing education, establishes best practices, and advocates for reforms to insolvency law.
Often LITs are, like myself, also certified as CPAs, and are therefore subject to the oversight, professional requirements, and standards of the Chartered Professional Accountants organization as well.
LITs are not employed by the government, nor by CAIRP or CPA Canada. However, each of these entities oversee what we do to ensure we remain professional and appropriately carry out our duties when dealing with the public. This means that while LITs act independently, you can be confident that all LITs have gone through the rigorous qualification process required to get their certification, and that they are being monitored to ensure they follow the rules and regulations of the Bankruptcy and Insolvency Act and are providing their services professionally and appropriately.
The government of Canada has issued a warning that people should do their research to find a trustworthy organization and a qualified individual when it comes to dealing with their debt. In particular they note that some debt/credit consultants apply high-pressure sales tactics, make unrealistic promises, charge high fees, and/or encourage the consumer to take out high-interest loans which can lead to more problems. On the contrary, when you reach out to a Licensed Insolvency Trustee, you know you are getting advice from a highly trained and regulated professional.
What do LITs do?
An LIT is an unbiased, independent party that facilitates an insolvency process. The tasks they perform can be broken down into three main areas:
Providing assistance. For example, LITs:

Help individuals and companies make decisions on what to do about their debt, and refer them to the appropriate resources when they don't need to make an insolvency filing. If they do decide to make an insolvency filing, the LIT helps them decide on a detailed plan, and prepares the documents that need to be filed.
Help creditors navigate the insolvency system, including explaining the terms and benefits of any proposal that has been made to them, and explaining how to make a claim, vote, etc.
Act as an impartial facilitator for negotiations between debtors, creditors, and other interested parties.

Ensuring the integrity of the process. For example, LITs:

Make sure everyone follows the rules and regulations set out in the Bankruptcy and Insolvency Act, and make decisions on how to apply those rules.
Provide information to all of the relevant parties to make sure the process is transparent and easy to understand.
Report and provide recommendations to the creditors, the Superintendent of Bankruptcy, and in some cases the Court, on what is happening during the administration of an insolvency estate.

Technical facilitation. For example, LITs:

Provide input to finalize information that is being reported by the individual or company or creditors.
Prepare and file all of the documents that are required to be filed or sent.
Collect and distribute the money involved in the insolvency process.
Communicate with the creditors and review the validity of their claims, such that the individual or company that is insolvent no longer has to deal with them directly.
When Should I Contact A Licensed Insolvency Trustee?
If you have any questions about debt, contacting a Licensed Insolvency Trustee is a good place to start. When you reach out to an LIT, you will get reliable, unbiased advice and information on how to move forward. And if we're not the best person to help you based on your circumstances, we have an array of connections and can refer you to the appropriate resource.
Frequently Asked Questions
Typically, LITs focus on either consumer solutions or corporate solutions.
Consumer solutions include Consumer Proposals and bankruptcy.
Corporate solutions include Division I Proposals, bankruptcy, receivership, and plans under the CCAA (Companies Creditors Arrangement Act).
Charla Smith has experience delivering all of these options, so if you would like information on any of them, please contact us to find out more.
No, a Licensed Insolvency Trustee is an impartial facilitator who communicates with all parties to make sure the process is transparent, and that everyone is following the required rules so that the process is orderly and predictable.
No, you can contact any LIT directly and ask to set up a free consultation. It is not necessary to have a third party assist you with dealing with the LIT. LITs will work with you directly to gather information, determine your best option, and prepare the paperwork. For a more detailed explanation about why you do not need to contact a debt consultant, see our blog post Do I Need to Hire a Debt Consultant?
YOUR TRUSTED CHOICE FOR DEBT RELIEF
With our experience and our caring approach, we will help you find the best option for debt relief based on your unique situation - from advice on talking to your creditors to a consumer proposal or bankruptcy, and everything in between. We are here to lift the burden caused by overwhelming debt.
Contact us today at 1-403-899-3890‌ for a FREE, confidential, no-commitment meeting, and let us guide you to regaining your financial footing.
Or, join our Email List to receive notifications when we post new blogs or have news to share.