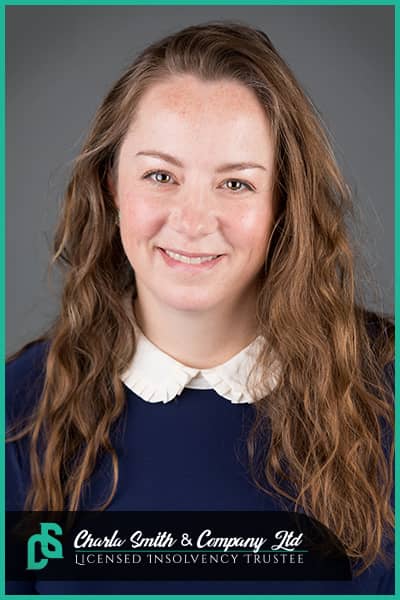 CHARLA SMITH
LIT, CIRP, CPA (CGA)
After more than a decade working in insolvency, Charla founded Charla Smith & Company with a view to providing individuals with a highly personalized experience where they could work closely with a small team of experienced professionals to address their debt.
Hailing from a small Saskatchewan town, Charla moved to Calgary for college, married a native Calgarian, and never left. After starting her career in oil and gas, she soon shifted her career route to better reflect her desire to help people.
When Charla isn't helping people deal with their debt, she enjoys being active and playing team sports - on pretty much any team that will have her. She also serves as President of the Alberta Association of Insolvency and Restructuring Professionals and is on the board of the Western Canada Chapter of the International Women's Insolvency and Restructuring Confederation, and the Entrepreneurial CPAs of Calgary. She also volunteers as a mentor for CPA, and can usually be found coaching her kids' sports teams.
Our Team
Charla Smith & Company's experienced professionals are here to help by providing comprehensive solutions and advice. We listen without judgement and support and empower you to take control of your finances. We approach each conversation with kindness and an open mind to ensure we point you to the solution that's right for you.
YOUR TRUSTED CHOICE FOR DEBT RELIEF
With our experience and our caring approach, we will help you find the best option for debt relief based on your unique situation - from advice on talking to your creditors to a consumer proposal or bankruptcy, and everything in between. We are here to lift the burden caused by overwhelming debt.
Contact us today at 1-403-899-3890‌ for a FREE, confidential, no-commitment meeting, and let us guide you to regaining your financial footing.
Or, join our Email List to receive notifications when we post new blogs or have news to share.